Though we understood how to form the content in our presentation, we must also learn how to write the content for any presentation? We have got you here a compilation of the little nuances that make a huge difference in your presentation. From fonts to formatting we have got them all in here.
Choose Appropriate Fonts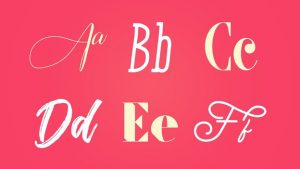 Make sure you choose professional and modern fonts for your presentation. This helps in giving out a better reach to your presentation. And always stick to one font in your presentation. Too many different types of fonts will distract the audience. Try to make your presentation in one font and in the same size.
Choose Colour Well
The colour you choose has a lot to do with the subconscious of the audience too. So, choose the trending colour combination. This will help you connect with the audience in an instant. Choose colours that will be pleasing and easy on the eye.
Make Sure All Objects Are Aligned
You would not want your audience to pick and hunt for the information in your presentation. Instead press Shift and click all the particulars in your presentation and align them according to the format.
Limit Punctuation
Let your words stir the emotions in your audience. Hence refrain from using punctuations like exclamation and question mark. These must be used in your speech and tone, rather than your presentation for the audience to connect with you and take away the message.
Now that you know in what manner you must write your content in the presentation. Stay tuned to know more about how to make the best presentation.
We create presentations that make you stand out from the crowd. To know more login to www.presentationscorp.com or give us a call at +91 8939855006.